Welcome to Borgdala stugor on Åland
Booking at https://www.booking.com/hotel/fi/borgdala-stugor.sv.html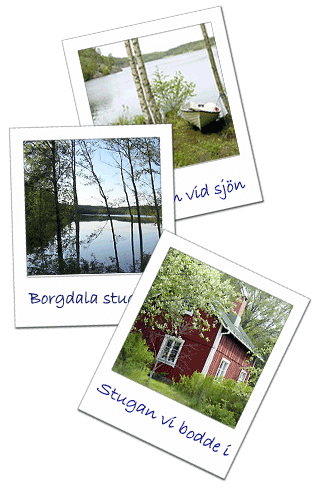 Nice to enjoy the nature in a calm och harmonic environment. Imagine to take a relaxing trip with the rowboat and angle or to swim in the lake. The lake is deep and has a sandy bottom and the surroundings are the high mountains.  
COTTAGES
Here you stay comfortable. We have three well equipped cottages waiting for you.
- "Södra stugan" has an lovely lawn and view over the lake. The cottage is roomy with two floors and has a beautiful view over the lake.  
- "Norra stugan"has an calming and beautiful view over the lake..
- "Sjöströmsstugan" is an old, renovated seaman cottage with old-time court with rose bushes and apple trees.


On the lawn there is room for activities such as badminton and other game.
In the evening you can have a refreshing bath in our cabin sauna.


Go into website Booking.com and look at more pictures of the cottages and the environment. There are also information about prices and other relevant information about our cottages.

The cottages are waiting for you in Saltvik, Åland.